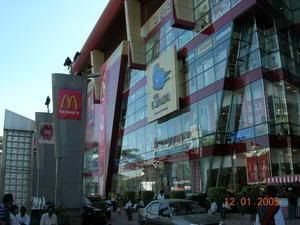 Last evening at about 21:00hrs there was an accident in front of FORUM.
A truck reportedly developed a brake-failure and took a U turn in front of FORUM - rammed through the road divider. As it rammed through - it crushed a Santro approaching from the other side.

Luckily NO Casualities in this incident. All this lead to huge traffic pile-ups...

Below are some pics my friend forwarded....