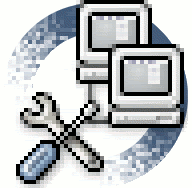 Here is a simple way in which you can access blocked / restricted / banned websites. Many of you may have problems accessing your favorite sites from work because access to the internet is filtered and restricted. The freeware application UltraVNC might help you in your tries to access those sites although you are working on a restricted computer.

The software basically connects to and displays a image of your home computer on your restricted computer. You can now use the resources of your home computer to surf to the websites that are forbidden.
Sounds easy ?

Well some things have to be enabled for this to work. First, you need to install UltraVNC on your home computer and have it running while you are at school. Second you need a copy of it at work. Give it a try if you need and let me know your comments on it.