The KDE Project today announced the immediate availability of KDE 3.5.5, a maintenance release for the latest generation of the most advanced and powerful free desktop for GNU/Linux and other UNIXes. KDE now supports 65 languages, making it available to more people than most non-free software and can be easily extended to support others by communities who wish to contribute to the open source project.
Significant enhancements include: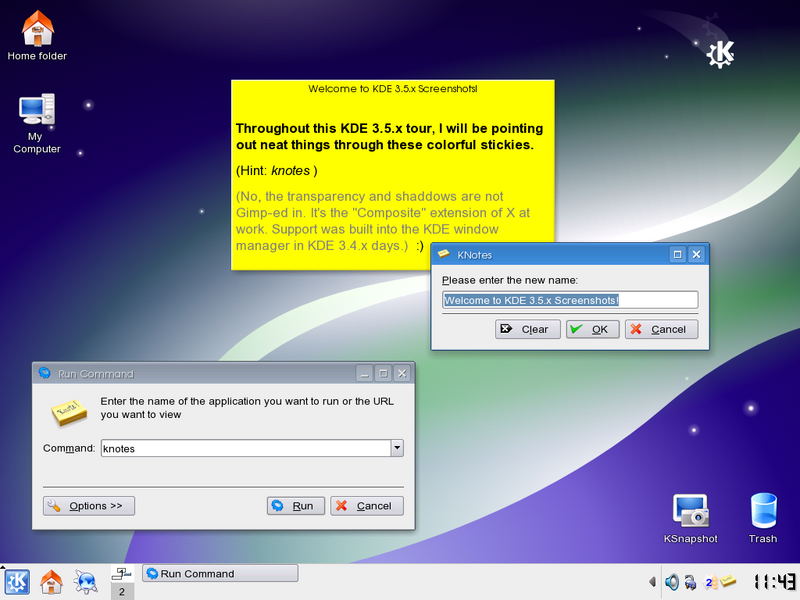 Version 0.12.3 of Kopete replaces 0.11.3 in KDE 3.5.5, it includes support for Adium themes, performance improvements and better support for the Yahoo! and Jabber protocols.
Support for sudo in kdesu.
Support for input shape from XShape1.1 in KWin (KDE window manager).
Lots of speed improvements and fixes in Konqueror's HTML engine, KHTML.
CUPS 1.2 support in KDEPrint.
Big improvements in the number of translated interface elements in Chinese Traditional, Farsi, Khmer, Low Saxon and Slovak translations.