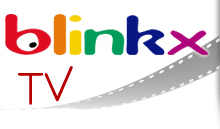 Microsoft will outsource the Video Search capability in its popular MSN and Live.com to Blinkx.tv.

Blinkx.tv video search technology goes beyond metadata information and includes audio and scene recognition. Autonomy Corporation plc has revealed via a press release that its Original Equipment Manufacturer, Blinkx.tv, has inked an agreement with Microsoft, AOL and Lycos. Consequently, Blinkx will deliver advanced video search built on Autonomy's Virage technology.


"We will be the single biggest video search engine on the Web," commented Suranga Chandratillake, Blinkx co-founder and chief technology officer. "It could mean from zero to millions of dollars," he added referring to the financial agreement signed with Microsoft. According to the partnership, Microsoft will pay Blinkx an outright licensing fee according to the usage of the Blinkx search system.