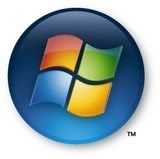 Did you know that you don't have to scrap your old operating system just because you are doing a clean install of Windows Vista? Well, now you know. Let's just presume that you are attached to the old copy of Windows, and while you bought Windows Vista and are dying to perform a clean install you are also looking for a way to have access to your current files. Don't want to sort, manage and reorganize the content in the old operating system? No worries.

You can clean install Windows Vista on top of the previous operating system and still have everything available. This is possible via the Windows Vista Setup. The procedure is simple and painless. All you have to do is run the Vista setup while being logged on your current operating system. Choose to Install Now Windows Vista and simply keep clicking next at all the prompts that are presented to you.

After you will enter your product key, select Custom (advanced). "The partition you selected might contain files from a previous Windows installation. If it does, these files and folders will be moved to a folder named Windows.old. You will be able to access the information in Windows.old, but you will not be able to use your previous version of Windows," is the message that Setup will display when you will choose to clean install Vista on top of your current operating system.

When the installation completes, you will be able to boot only into Vista. And when you are done with the Windows.com files you can delete the folder manually or use Disk Cleanup for the boot partition to get rid of the "leftovers".