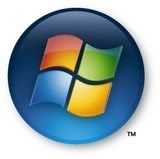 System Restore is a Windows Vista feature that deals with issues generated by installing faulty software or drivers. Via this feature, users will be able to restore Windows Vista to a previous state. Returning the operating system to the state before you installed the driver or software that caused functionality issues will scrape nothing from Vista, except the installation responsible for the problems.
In order to access the tool, all you have to do is to enter "restore" in the Search Box and System Restore will be at the top of the Start Menu. In case Windows Vista is still functional after you have installed the faulty drivers or software, this is the way to go. Alternatively, you can just type "rstrui"in the search box and press enter. Doing so will present you with a screen from which you will be able to roll Windows Vista back to the previous restore point.
If the problem is severe, you can reboot and press F8 in order to launch Vista in safe mode. Just enter "C:Windows\System32\
strui.exe" without the inverted commas in the command prompt in order to execute System Restore.
Last, but not least, in some cases, you will have to take extreme measures. If Windows Vista refuses to reboot and crashes every time, insert the original Vista DVD and restart once again. Boot from the DVD, click next following the "Windows is loading files" process, but do not install Windows Vista. Instead look in the lower left corner of the screen and click on "Repair your computer." Select the Vista operating system you want to restore, click next and then choose "System Restore."